You can find Owls everywhere these days. They inspired me to make this cute owl pattern.
With lots of hearts on it! On the pattern are also drops instead of hearts. Not everyone likes hearts :)
Or you can make two, one for your daughter and one for your son.
I enjoyed making them very much! I'm going to make another one soon. The size is a great pillow size and looks great on my couch.
Now I need to clean up my work room, which is always a complete mess after I finished a new pattern. Well after the weekend :)
You can get the pattern here:
Owl pattern on etsy
Owl sewing pattern on dawanda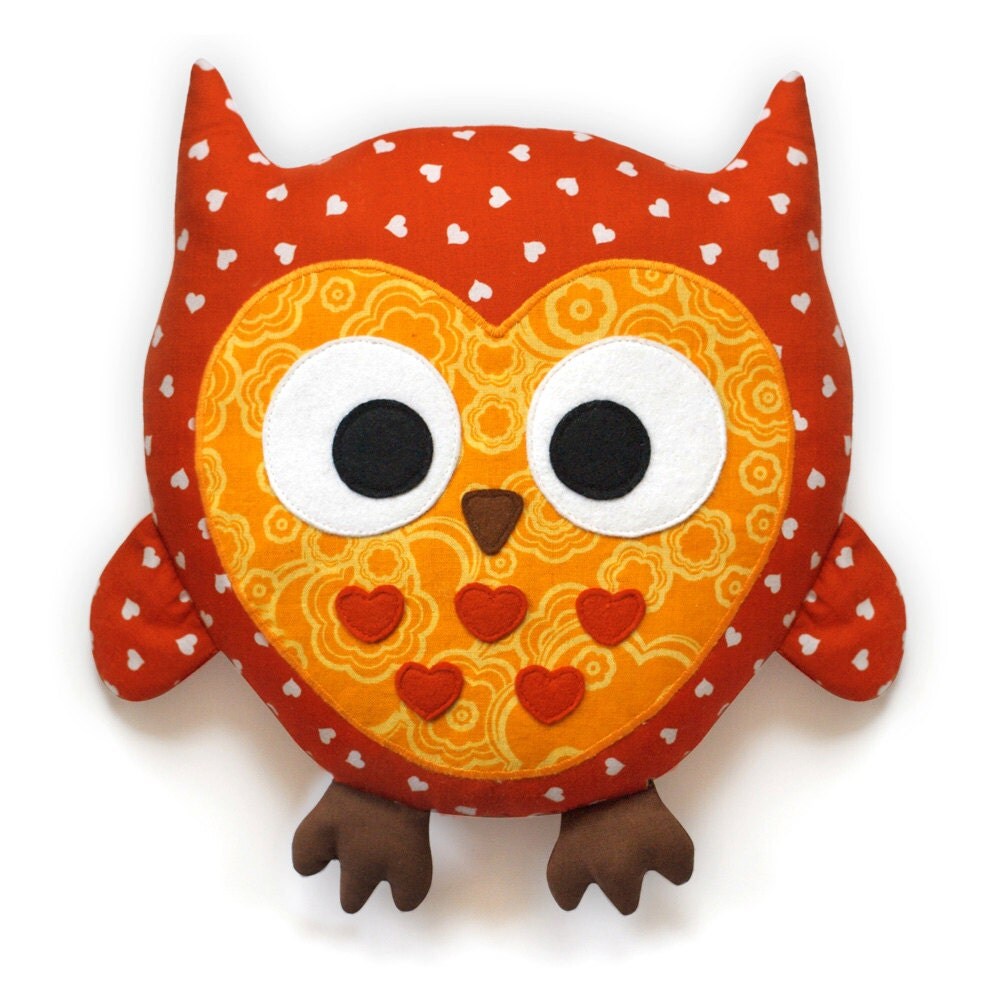 Owl sewing pattern
Here is my son checking out my work.